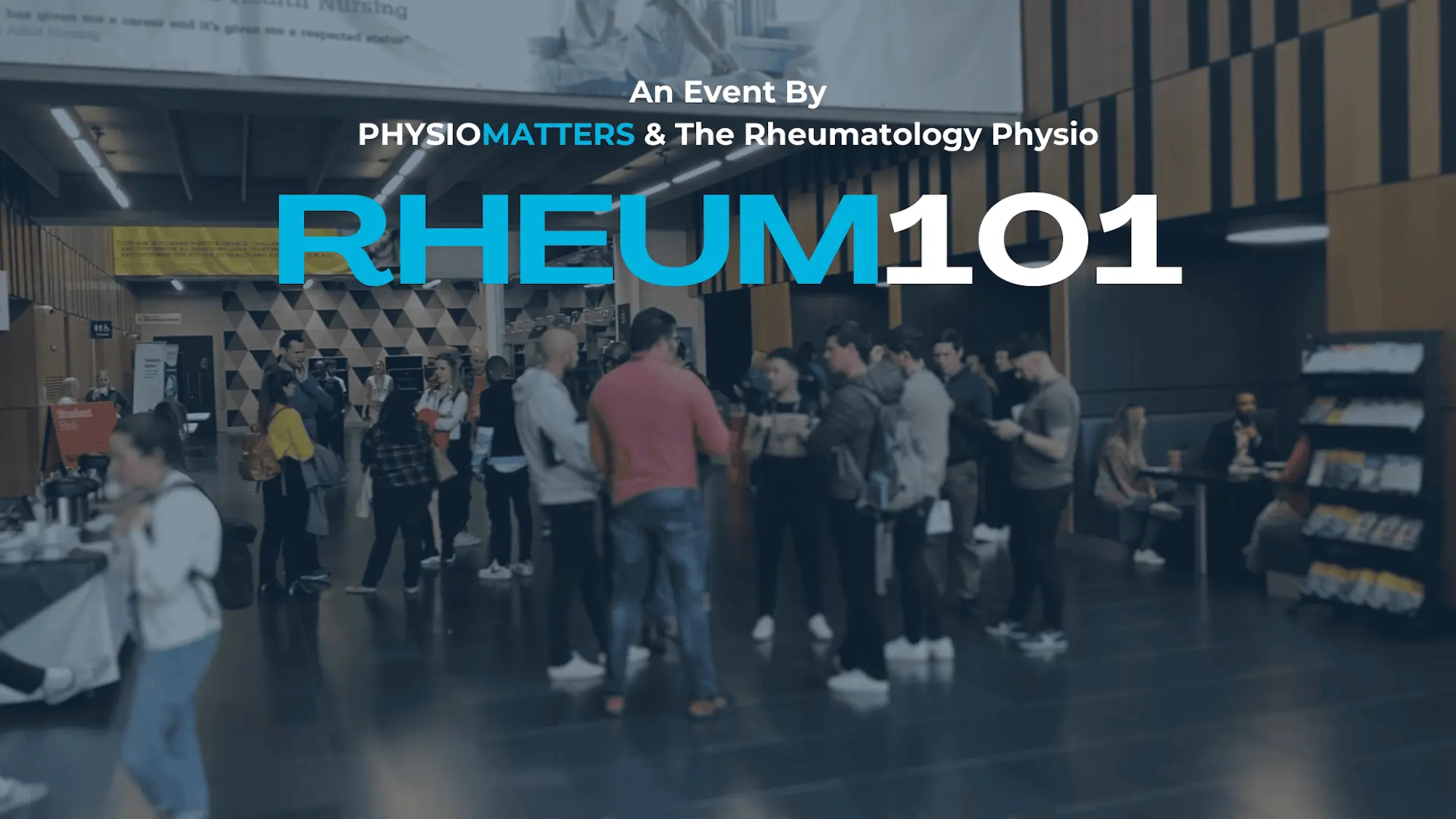 Next Up: Rheum101
Wednesday November 15th 2023
6pm-9pm | £40

After the success of the first Rheum101 event we couldn't ignore the calls for a second one any longer, so the best in class event RETURNS.
Rheumatology conditions commonly present to MSK clinicians, especially those with direct access or in first contact roles. Are you skills up to date in recognising, investigating, referring and managing this complex cohort? Rheum101 has got you covered! We bring you 8 sessions over two concurrent streams with the best and brightest in Rheumatology.
Saturday June 24th 2023
9am – 5pm | £50
The ultimate MSK show is returning for its 4th event and this year is completely unmissable. With 5 streams there will be so much content to choose from and with 3 months recordings access included you won't have to miss one second of it.
Quality, accessible, affordable MSK content can be hard to find but you need look no further than the full days content we have curated for Therapy Live June 2023. We have 5 streams, each with their own high quality agenda covering Advanced Practice, Contemporary Interventions, Advanced Rehabilitation, First Steps and our brand new Introducing Stage! 40 hours of the best in class CPD.
Wednesday February 22nd 2023
6pm – 9pm | £20
Far too many clinicians get lazy with their lower limb rehabilitation… they dish out their favourite squat flavour, steadily reintroduce twisting and cross their fingers.
Sure it might help some people some of the time but we KNOW we can do better and enjoy our work far more with the right guidance from the right experts. Join us for an evening with the leading MSK therapists, researchers and educators in the industry. Two concurrent streams, eight top quality sessions on the ultimate learning platform.
Wednesday January 25th 2023
6pm – 9pm | £20
Stubborn tennis elbows, sluggish frozen shoulders and recurrent De Quervains will phase you no more after this Physio Matters Masterclass event with our leading upper limb MSK experts.
As is the PM way, we will be drawing on a multi-disciplinary MSK faculty to identify, rehab, intervention and surgical targets to optimise individualised care so that you can mature out of the repetitive grind of generic care. Join us for an evening of top quality education over two streams with full recording access at Physio-Matters.Com with every ticket.